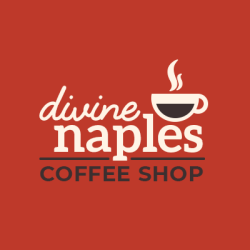 Since 1862
Divine Naples is soon bringing some of the world's best coffee to Naples, Florida. Drawing on the heritage and experience of the Julius Meinl coffee brand to deliver a new experience to Naples residents and visitors. Julius Meinl is proud to be THE ambassador of Viennese coffeehouse culture since 1862. As the first professional roaster in Europe and throughout constant innovation, Julius Meinl has built a unique and highly successful coffee culture based on Viennese tradition. Since 1862, Julius Meinl stands for experience, tradition and products of premium quality.

Proudly serving:
100% Arabica Coffee
Share on social media ➷
Bringing the world's best coffee
Julius Meinl
Julius Meinl
Julius Meinl
Coming Soon
Be the first to know when we open and receive exclusive discounts and invitations.
Coffee for Uniforms
Donate 50% of the cost of a cup of coffee and show your appreciation for people in uniform (Fire, Medical and Law Enforcement) We will cover the rest!
[monarch_share center=true]