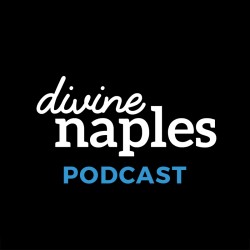 Daily Podcast
Featuring Local Businesses
Daily Podcast Sign-up
keyboard_arrow_leftPrevious
Nextkeyboard_arrow_right
About the Divine Naples Podcast
Hello Naples and surrounding area business owners. Maybe you have heard about what DivineNaples.com is trying to accomplish. If not, take a peek at our 16 websites specifically designed to promote local businesses and build the community.
Our goal is to build our local community and bring awareness to the good hard-working people in the Naples/SWFL area by promoting their business and services. For this reason, we have created the Divine Naples Daily Podcast. Each day we call a business owner and provide them the opportunity to let our listeners know about their particular niche or service.
The interview is a about 8 to 10-minutes long. We will simply call you directly from our studio in downtown Naples. We allow you to tell us and our audience about your business in a relaxed, low-key manner, and sprinkled with a little humor. The podcast show is professionally produced just like a radio show.
The great thing about the podcast is it can live forever on many different platforms including your own website, if you have one. It a great way to share with the community your services, expertise, and details on how people can reach out to you.
If you would like to be featured on the Divine Naples Daily podcast please fill out the form provided. Also, if you know of any other business that might be a good fit for a podcast interview please feel free to share their information.
We want to showcase our local businesses
and their quality, passion, and stories like no one else!